3rd Quarter Goals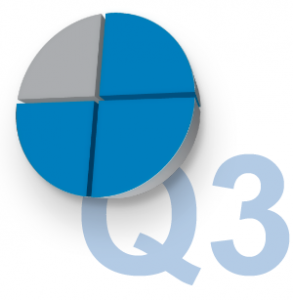 T he first half of 2014 is in the history books and whatever happened, happened.  If you had successes, great, I hope you celebrated and documented.  If you didn't that's great too.  It's great because you get a do over.
You have the next 90 days of your life to create a strategy for success.
I have three tips to help you start out on the right track.
Set 90-day goals.   Why?  Because 12 weeks is a small enough period that you can touch.  There is no time to put anything off; 90 days will be here before you know it.  Setting 90-day goals gives you a tangible deadline that is close enough to activate all five of your senses.
Get an accountability partner.  Why?  Because you want to surround yourself with like minded people who are moving steadily toward their goals.  Set up a weekly meeting so that you can check in with and encourage each other.  This is not a typical coffee date, this is a planning session.  Come prepared with an update from your last meeting, share any challenges you've experienced and then create a task list for the next week.  This will keep you motivated, encouraged and most of all you will be a blessing to someone else along the way.
Invest in personal development.  Why?  If you are not willing to invest in yourself, why should anyone else?  When you are focused on growing both personally and professionally you will prosper.  When you know better, you do better and when you do better you grow.  When you develop yourself you also develop others around you so you have a responsibility to your clients, customers, friends, family and community to do better and be better.
I wish you much success as you Live, lead and love brilliantly on Purpose with Power, Passion & Prosperity! ~Chiquandra