Forgiveness, it really does set you free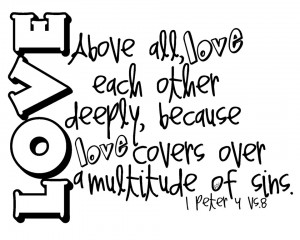 After reading this scripture I started drafting a blog on living in forgiveness and how harboring unforgiveness prevents us from sharing the gift of love with everyone we come in contact with.
A few hours after writing the first draft, I was challenged to practice this very thing. Without going into a lof of detail I was angry, then I sat down and wrote down a prayer to cover the situation. Also, every time I thought about that person I wrote "bless her" on a piece of paper.
I am trying my very best to extend love and forgiveness to someone who is trying to harm my family and I am trying to view her through the eyes of God and believing that even in this challenging situation His will will prevail.
While praying I asked God to help me hold my peace and help me offer advice that is in alignment with His will, not mine. This is a big deal for me because my first reaction is to fight.  I want to protect my family and  fight for what I believe is right.
After processing my day I started thinking about how easy it is to hold a grudge and feel justified in doing so.  Why isn't love our natural inclination?  Why is it that hatred, revenge and righteous indignation our go to feelings when we feel wronged?
I can think of far too many instances where someone hurt me and I felt I had the right to feel negatively toward them and withhold forgiveness.  However, the truth is that forgiveness is vital to overcoming and moving on.  Unforgiveness stops you from healing and it stunts your growth.
We all live in a space of grace and mercy and forgiveness because of God's love for us so we should be quick to extend the same to others…but we don't.  Instead we hold on so tightly to the pain of the offense and miss opportunities for healing and restoration.   We'd rather hold up our scars as badges of honor and fall victim to the
Oprah says, "Forgiveness is giving up the hope that the past could have been any different." 
When I read LeBron James' statement about his decision to go home to Cleveland Cavaliers one line stood out to me the most:
"Everybody makes mistakes.  I've made mistakes as well.  Who am I to hold a grudge?"
This statement demonstrated both maturity and compassion.
Forgiving people is not a sign of weakness; it's actually a sign of strength.  When you freely offer forgiveness you are demonstrating your ability to rise above the situation, learn from it and go on living.
I'm learning to ask God to help me forgive and to help me put it in perspective. Doing this takes the sting out and it helps me start the process of forgiving.
Forgiveness is a process that leads us back to loving, unconditionally, ourselves and others.
When forgiveness becomes a natural and automatic part of our being then loving ourselves and others becomes who we are, not something we do.