Take Responsibility For The Energy You Exchange With Others
O
prah is one of the most recognized people in the world.  She is a person who has created a living legacy that literally has impacted millions.  I greatly admire her for all that she has endured to be who she is today and for all that she stands for.  She is a principled woman who speaks her mind and does what she wants to do when she wants to do it.  We also have several things in common, including the love of both books and tequila.  She is an awesome example of using your gift to touch the lives of others.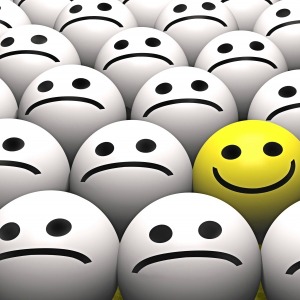 I  was a late rider on the  Oprah bandwagon, but now that I am on the wagon, I am all in. I love all things Oprah and I am a supporter of her network.  I am an OWNAmbassador, OWNer,  Super Soul Sunday'er and I am always ready for Life Class.
At least once a year I will watch her final episode, Randy Pausch's Last Lecture, and Steve Jobs' 2005 Stanford University commencement speech for spiritual grounding, enlightenment and encouragement.
Her final show was a moment in time that allowed the world to see directly into her heart and fully understand and embrace the 25 year run of The Oprah Show.  It was chock full of platinum nuggets of wisdom and as I watched it I felt connected to the  millions of others who were watching the show in that same moment.
Whens she stood on that stage and said, "You are worthy because you were born and because you are here.  Your being here makes worthiness your birthright.  You alone are enough," I wanted to shout!  And then she went on to say this, "Nobody but you is responsible for your life. It doesn't matter what your mama did; it doesn't matter what your daddy didn't do. You are responsible for your life." I felt like I was going to slide out of my seat.  Those few sentences are so full of approval, support, freedom and reality.  It's as if she took our hand and gently rubbed it while reminding us that we don't any valid excuse not to do whatever it is what we want to do; we have no reason whatsoever not to fulfill our destiny.
She also reminded us that every person that we come in contact with is visible and valuable.  She said, "You are responsible for the energy that you create for yourself, and you're responsible for the energy that you bring to others. Please take responsibility for the energy you bring into this space."  Every person that we come in contact with has energy and they can feel ours; each interaction is an energy exchange and we need to be responsible for the energy we bring to them.  We can't control the energy they bring, but what we can do is try and change the energy exchange by making sure that we connect to them and value the connection we make with them.  If we do this then maybe, just maybe that person will show up and connect to us in a positive and meaningful way.
I challenge you to be present with every person you encounter for the next 24 hours.  Be responsible for the energy that you exchange with them and purpose to leave them filled with the positive and loving energy you are living in. ~Chiquandra